Our Team
Magma Equities is comprised of a team of innovative and experienced members. Working as a cohesive group, our company does not falter from challenges and consistently puts investors and clients at the forefront of our decision-making. With both overall strength and team members with individual qualities that contribute to the success of our company, we are able to find opportune circumstances in every situation.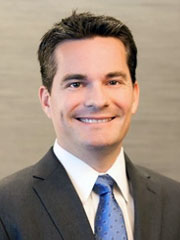 Ryan Hall
Managing Principal
Ryan Hall is the Managing Principal of Magma Equities and chairs the firm's Investment Committee. Mr. Hall brings his experience and industry knowledge from his 15-year career in the multifamily industry. Mr. Hall has represented principals in the acquisition and disposition of more the $900 million in assets across the United States.
Prior to founding Magma Equities, Mr. Hall was the Senior Director of Asset Management at TruAmerica Multifamily and previously held asset management roles at MJW Investments, Empire USA LLC, JRK Property Holdings and Passco Companies LLC. While at TruAmerica, Mr. Hall's Assets Under Management were valued at $1.4 billion. Throughout his career, Mr. Hall has overseen a total AUM of over $3.4 billion totaling more than 18,700 units across 18 states.
Mr. Hall holds a bachelor's degree from the University of Arizona and an active real estate license in California. Mr. Hall plays an active role in his community, committing his time and resources to a wide variety of charitable organization including being on the Board of Directors for Walk With Sally.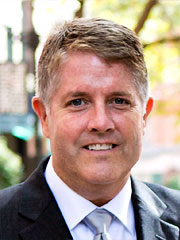 Bob Murray is a Principal of Magma Equities and sits on the firm's Investment Committee. Mr. Murray has spent the past 35 years specializing in institutional-grade multifamily properties. His career includes asset and property management, acquisition and development, including responsibility for overseeing the management of over 60,000 apartment units, 12,000 lease-up units, 10,000 value-add unit renovations, and over $800 million of capital projects across the United States.
Most recently, Mr. Murray was instrumental in the launch of TruAmerica Multifamily in 2013. As a Managing Director of Asset Management, he helped open most of the markets the company invested in through 2019. Mr. Murray has held senior management positions with Benedict Canyon Equities, Big Rock Partners, Orion Residential, Trammell Crow Residential, SSR Realty Advisors and Lincoln Property Company.
Mr. Murray holds a B.S. degree in Business Administration from the Eller School of Business at the University of Arizona with emphasis in Finance and Real Estate. He received the CPM designation from the Institute of Real Estate Management. He has been a member of the Board of Directors of NMHC, a member of the professional retail organization ICSC, and a frequent guest speaker at multifamily conferences. Mr. Murray volunteers his time and support to a variety of youth and charitable organizations in Seattle, Los Angeles, Tucson, Mexico, and East Africa.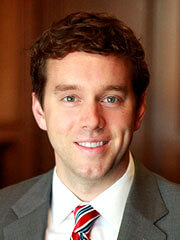 Tom Short is a Partner of Magma Equities and sits on the firm's Investment Committee. Mr. Short has thirteen years of real estate experience in the areas of acquisitions/dispositions, development, asset management, due diligence, financial analysis, market research, and portfolio management. He has directly worked on over $2.2 billion worth of real estate transactions in his career including the acquisition of 6,000 multifamily units and disposition of 2,000 multifamily units.
Prior to joining Magma, Mr. Short founded Arch Investment Group where he partnered with a family office to invest in real estate, focusing primarily on multifamily and industrial.
Prior to Arch, Mr. Short worked within the US Real Estate Fund group at Harbert Management Corporation ("HMC") where he was responsible for the underwriting analysis, asset management, market research, transaction management, and due diligence for transactions for the Central United States, including Texas.
Prior to HMC, Mr. Short worked for Clarion Partners, formerly ING Clarion Partners ("Clarion"). While at Clarion his team worked under the fund CIO in the sourcing and execution of deals on behalf of an open-end fund as well as other Clarion funds and separate accounts.
Mr. Short earned a BBA in Finance from Southern Methodist University and lives in Dallas, TX.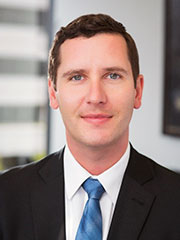 Mike Wagar
Chief Financial Officer
Mike Wagar is the Chief Financial Officer at Magma Equities where he oversees all corporate and property-level finance & accounting functions. Mr. Wagar has over 10 years of experience acquiring, developing, and operating commercial real estate, and is actively involved in Magma's acquisition efforts as well as its day-to-day operations.
Prior to joining Magma Equities, Mr. Wagar was the Director of Finance and Accounting at MJW Investments, a Los Angeles-based real estate office focused on student housing & market rate apartments. Mr. Wagar administered all cash management activities and oversaw lender & investor relations for the $500 million portfolio. Before MJW, Mr. Wagar was the Portfolio Manager at TruAmerica Multifamily, where he ran operational reporting & portfolio analytics for more than 140 multifamily properties throughout the US.
Previously, Mr. Wagar worked as a Senior Associate for MIG Real Estate, a Newport Beach family office with over $2 billion in residential & commercial real estate. Mr. Wagar managed acquisition underwriting and due diligence efforts for all of MIG's multifamily & commercial investments across the country and also sourced multifamily opportunities in the Pacific Northwest.
Mr. Wagar was trained as a civil engineer and spent several years in Toronto, Canada and Oxford, England practicing as a structural engineer. Mr. Wagar received a B.Sc. in Civil Engineering from Queen's University and an MBA with a specialization in Real Estate from UCLA Anderson School of Management.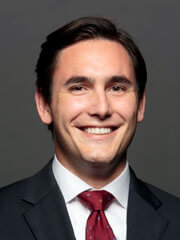 Scott Ogilvie
Director of Acquisitions
Scott Ogilvie is the Director of Acquisitions at Magma Equities and is responsible for the implementation of the company's investment strategies through the sourcing, underwriting, negotiation, and execution of new investment opportunities. Mr. Ogilvie brings over seven years of experience across investment analysis, market assessment, and transaction management. Mr. Ogilvie has spent his career in commercial real estate building and creating strategic relationships with private capital and institutional groups across the country.
Prior to joining Magma Equities, Mr. Ogilvie worked at HFF as an Investment Advisory Analyst in the Los Angeles office and was involved in over $300 million institutional real estate transactions across the western United States. While at HFF, he underwrote and created valuation proposals for retail, multifamily, mixed-use, office, and land assets and portfolios totaling in excess of $3.2 billion. Before HFF, Mr. Ogilvie worked as a multifamily investment sales broker with Marcus & Millichap in Dallas, TX, where he led a division of a multifamily investment sales team specializing in the marketing and disposition of smaller, value-add assets throughout Texas.
Mr. Ogilvie earned his bachelor's degree at Southern Methodist University. He is actively involved in the Loyola High School alumni committee, a member of the Eagle Scout Board of Review, and a proud supporter of Hope International.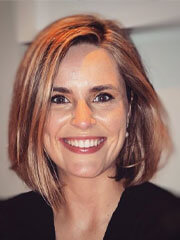 Lexie Patterson
Controller
Lexie Patterson is the Controller at Magma Equities where she is responsible for managing property and corporate accounting functions. She has over six years of combined real estate development and accounting experience.
Prior to joining Magma, Ms. Patterson was a tax professional at BDO USA, LLP providing tax compliance services for diversified portfolios of 115 properties, with a focus on multi-family and retail. Previously, Ms. Patterson partnered with RCLE Investment Partners, a private family real estate firm, which invests in college housing and the acquisition and development of self-storage facilities in Texas and Oklahoma.
Ms. Patterson earned her Master of Accountancy from the University of Oklahoma and is a Certified Public Accountant in the state of Texas. She lives in Dallas, TX.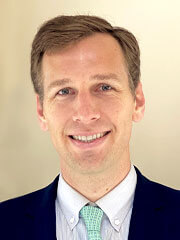 Chris Herrlinger
Asset Manager
Chris Herrlinger is the Asset Manager at Magma Equities where he is responsible for overseeing the execution of asset-level business plans, monitoring the performance of existing investments and value-add opportunities.
Mr. Herrlinger has over 5 years of direct multifamily experience, including active management of over 5,000 apartment units. Prior to joining Magma Equities, Mr. Herrlinger was an Asset Manager at West Shore LLC and Henley Investments, real estate investment firms located in Boston, MA.
Mr. Herrlinger is a CFA charterholder and holds a BSBA from Xavier University. He is a regular member of the CFA Society Boston.