Our Team
Magma Equities is comprised of a team of innovative and experienced members. Working as a cohesive group, our company does not falter from challenges and consistently puts investors and clients at the forefront of our decision-making. With both overall strength and team members with individual qualities that contribute to the success of our company, we are able to find opportune circumstances in every situation.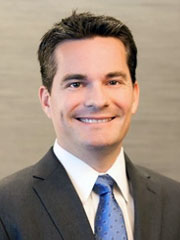 Ryan Hall
Managing Principal
Ryan Hall is the Founder and Managing Principal of Magma Equities and chairs the firm's Investment Committee. Ryan has 18+ years of experience operating multifamily assets and has managed over $4 billion in transactions nationwide.
Prior to founding Magma Equities, Ryan was the Senior Director of Asset Management at TruAmerica Multifamily where he asset managed a portfolio valued at over $1.5 billion. Ryan previously held asset management & acquisitions roles at MJW Investments, Empire USA LLC, JRK Property Holdings, and Passco Companies LLC.
Ryan holds a bachelor's degree from the University of Arizona and an active real estate license in California. He also plays an active role in his community, committing his time and resources to a wide variety of charitable organizations including being on the Board of Directors for Walk With Sally.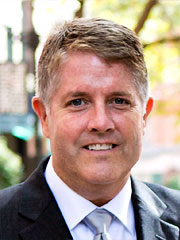 Bob Murray is a Principal of Magma Equities and sits on the firm's Investment Committee. Bob has spent the past 35 years specializing in institutional-grade multifamily properties overseeing the management of over 60,000 apartment units and over $800 million of capital projects across the United States.
Most recently, Bob was instrumental in the launch of TruAmerica Multifamily in 2013. As a Managing Director, he helped enter most of the markets the company invested in through 2019. Bob has also held leadership positions with Benedict Canyon Equities, Big Rock Partners, Orion Residential, Trammell Crow Residential, SSR Realty Advisors, and Lincoln Property Company.
Bob holds a B.S. degree in Business Administration from the Eller School of Business at the University of Arizona with an emphasis in Finance and Real Estate. He received the CPM designation from the Institute of Real Estate Management. He has been a member of the Board of Directors of NMHC, a member of the professional retail organization ICSC, and a frequent guest speaker at multifamily conferences. Bob also volunteers his time and support to a variety of youth and charitable organizations in Seattle, Los Angeles, Tucson, Mexico, and East Africa.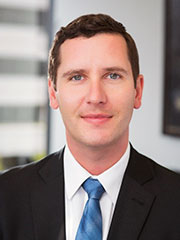 Mike Wagar
Chief Financial Officer / Chief Administrative Officer
Mike Wagar is a Founding Executive of Magma Equities and is the Chief Financial Officer and Chief Administrative Officer. Mike is responsible for all finance and accounting functions; he also oversees due diligence and investor relations and is actively involved in Magma's day-to-day operations. Mike has over 15 years of experience acquiring and operating commercial real estate.
Prior to joining Magma Equities, Mike was the Director of Finance and Accounting at MJW Investments where he oversaw all cash management activities and lender & investor relations for the $500 million apartments and student-housing portfolio. Before MJW, Mike was the Portfolio Manager at TruAmerica, covering more than 140 multifamily properties throughout the US.
Previously, Mike worked as a Senior Associate for MIG Real Estate, a Newport Beach family office with over $2 billion in residential & commercial real estate. Mike managed acquisition underwriting and due diligence efforts for all of MIG's multifamily & commercial investments across the country and also sourced multifamily opportunities in the Pacific Northwest.
Mike was trained as a civil engineer and spent several years in Toronto, Canada, and Oxford, England practicing as a structural engineer. Mike received a B.Sc. in Civil Engineering from Queen's University and an MBA in Real Estate from UCLA Anderson School of Management.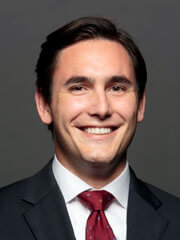 Scott Ogilvie
Director of Investments
Scott Ogilvie is the Director of Investments at Magma Equities and is responsible for the implementation of the company's investment strategies across acquisitions, dispositions, and capital formation. Scott oversees the sourcing, underwriting, negotiation, and execution of new investment opportunities as well as dispositions, and is actively involved in fundraising and building joint venture platforms. Scott brings 10+ years of experience in investment analysis, market assessment, and transaction management, and has completed over $1.8 billion in transactions including the acquisition and disposition of over 8,000 multifamily units.
Prior to joining Magma Equities, Scott worked at HFF as an Investment Advisory Analyst in the Los Angeles office and was involved in over $300 million in institutional real estate transactions. Before HFF, Scott led a multifamily investments sales division with Marcus & Millichap in Dallas, TX specializing in the marketing and disposition of value-add assets throughout Texas.
Scott earned his bachelor's degree at Southern Methodist University. He is actively involved in the Loyola High School alumni committee, a member of the Eagle Scout Board of Review, and a proud supporter of Hope International.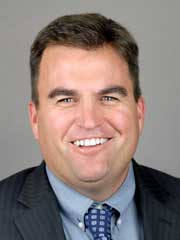 John Fischer
Capital Markets
John Fischer leads the capital markets efforts at Magma Equities and is responsible for sourcing new investment partners and structuring new investments.  John has over 20 years of experience in multifamily real estate investments, covering several markets and asset classes.
Prior to joining Magma Equities, John led the asset management and investor relations efforts for Standard Communities, a privately held multifamily investment firm focused on asset rehabilitation and preservation. Previously, John was a Managing Director at Compass Acquisition Partners and at TruAmerica Multifamily, where he led the asset management of the California portfolio of 72 assets and over 8,000 units.
John is a graduate of Claremont McKenna College, and he is an active community participant.  John serves on the Board of the Southern California Golf Association, the Board of South Bay PONY Baseball, and coaches two youth baseball teams.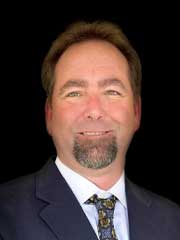 Tom Jackson
Construction Manager
Tom Jackson is the Construction Manager at Magma Equities where he is responsible for planning and execution of all capital improvement projects. Tom is a seasoned construction professional with over 30 years of experience.
Prior to joining Magma Equites, Tom ran his own general contractor company Element Asset Resources, which focused on multifamily value add in California and Arizona. Tom also provided construction management consulting services in Texas and the southeast.
Previously, Tom was a Director of Capital Improvements for TruAmerica Multifamily where he managed and executed over $100 million in projects, including complex clubhouse and outdoor amenity projects as well deferred capital projects.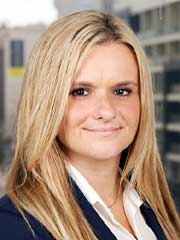 Andreea Tofan
Senior Director of Asset Management
Andreea Tofan is the Senior Director of Asset Management at Magma Equities and is responsible for overseeing the Texas and West Coast assets while executing property business plans to maximize the portfolio's performance. Andreea has 19 years of experience operating multifamily and commercial real estate nationwide with a focus on multifamily value-add assets.
Prior to joining Magma Equities, Andreea was the VP of Asset Management at Lion Real Estate Group where she managed a portfolio of 6,000 units and led the in-house property and construction management teams consisting of over 130 employees. During her time at Lion she ran over $1 billion in assets and helped to expand operations into six new markets.
Previously, Andreea worked as an Asset Manager at JRK Property Holdings covering nine states and over 4,300 units, and as a Portfolio Manager at Guardian Management Group where she ran 21 assets containing conventional and tax credit properties.
Andreea earned a bachelor's degree in Business Management from Portland State University and is a member of the Institute Real Estate Management in Dallas.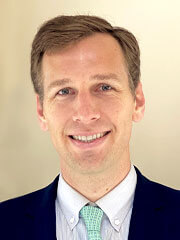 Chris Herrlinger
Director of Asset Management, Eastern Region
Chris Herrlinger is the Director of Asset Management at Magma Equities where he is responsible for overseeing the execution of asset-level business plans, monitoring the performance of existing investments and value-add opportunities in our Eastern Region.
Chris has over six years of direct multifamily experience, including active management of over 5,000 apartment units. Prior to joining Magma Equities, Chris was an Asset Manager at West Shore LLC and Henley Investments, real estate investment firms located in Boston, MA.
Chris is a CFA charter holder and earned his bachelor's degree from Xavier University. He is a regular member of the CFA Society Boston.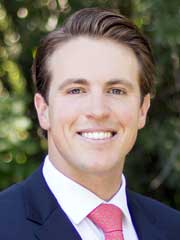 Andy Miles
Acquisitions Analyst
Andy Miles is the Acquisitions Analyst at Magma Equities and assists in the implementation of the firm's investment strategies through the sourcing, underwriting, negotiation, and execution of new investment opportunities. Andy has over four years of debt and equity real estate investment experience.
Prior to joining Magma Equities, Andy was an asset manager at RealtyMogul where he managed more than 12,000 multifamily units and 2.1M SF of commercial space. Andy was responsible for the management and disposition of a $1.6 billion portfolio with a focus on multifamily value-add and development.
Andy earned his bachelor's degree in finance and real estate at the Kelley School of Business at Indiana University.