Our Team
Magma Equities is comprised of a team of innovative and experienced members. Working as a cohesive group, our company does not falter from challenges and consistently puts investors and clients at the forefront of our decision-making. With both overall strength and team members with individual qualities that contribute to the success of our company, we are able to find opportune circumstances in every situation.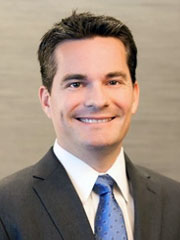 Ryan Hall
Managing Principal
Ryan Hall is the Managing Principal of Magma Equities and chairs the firm's Investment Committee. Mr. Hall brings his experience and industry knowledge from his 15-year career in the multifamily industry. Mr. Hall has represented principals in the acquisition and disposition of more the $900 million in assets across the United States.
Prior to founding Magma Equities, Mr. Hall was the Senior Director of Asset Management at TruAmerica Multifamily and previously held asset management roles at MJW Investments, Empire USA LLC, JRK Property Holdings and Passco Companies LLC. While at TruAmerica, Mr. Hall's Assets Under Management were valued at $1.4 billion. Throughout his career, Mr. Hall has overseen a total AUM of over $3.4 billion totaling more than 18,700 units across 18 states.
Mr. Hall holds a bachelor's degree from the University of Arizona and an active real estate license in California. Mr. Hall plays an active role in his community, committing his time and resources to a wide variety of charitable organization including being on the Board of Directors for Walk With Sally.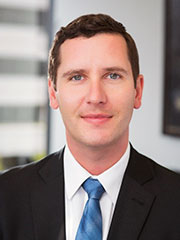 Mike Wagar
Chief Financial Officer
Mike Wagar is the Chief Financial Officer at Magma Equities where he oversees all corporate and property-level finance & accounting functions. Mr. Wagar has over 10 years of experience acquiring, developing, and operating commercial real estate, and is actively involved in Magma's acquisition efforts as well as its day-to-day operations.
Prior to joining Magma Equities, Mr. Wagar was the Director of Finance and Accounting at MJW Investments, a Los Angeles-based real estate office focused on student housing & market rate apartments. Mr. Wagar administered all cash management activities and oversaw lender & investor relations for the $500 million portfolio. Before MJW, Mr. Wagar was the Portfolio Manager at TruAmerica Multifamily, where he ran operational reporting & portfolio analytics for more than 140 multifamily properties throughout the US.
Previously, Mr. Wagar worked as a Senior Associate for MIG Real Estate, a Newport Beach family office with over $2 billion in residential & commercial real estate. Mr. Wagar managed acquisition underwriting and due diligence efforts for all of MIG's multifamily & commercial investments across the country and also sourced multifamily opportunities in the Pacific Northwest.
Mr. Wagar was trained as a civil engineer and spent several years in Toronto, Canada and Oxford, England practicing as a structural engineer. Mr. Wagar received a B.Sc. in Civil Engineering from Queen's University and an MBA with a specialization in Real Estate from UCLA Anderson School of Management.